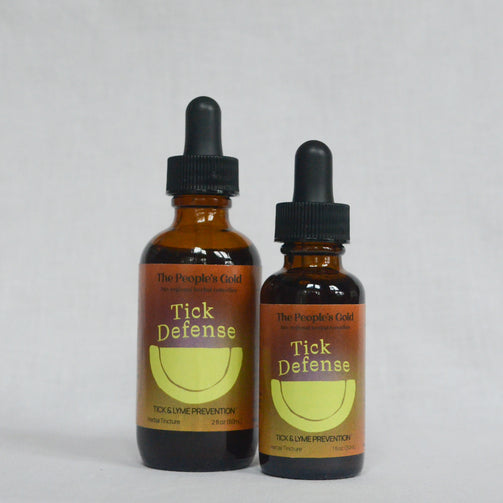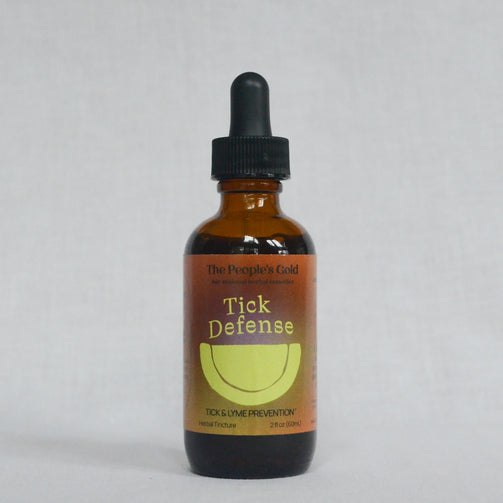 Tick Defense
Tick Defense
Regular price

Sale price

$27.00
It's that season again in the Northeast. But don't let those dreaded creatures keep you out of your favorite wild spaces.
⚘ Physical, emotional, and energetic protection from Ticks.
⚘ Eases certain Lyme symptoms.
⚘ Upregulates immune function
⚘ Anti-spirochetal
Supporting your immune system now is a way to prevent tick-borne diseases. These select plants have been studied and used clinically to not only prevent tick-borne diseases but also as remedies to ease the stubborn symptoms that come along with them.
Ingredients: Japanese Knotweed Root, Cat's Claw Root, Astragalus Root, Licorice Root, Ginger Root, Cane Alcohol, Glycerine
Suggested use: 2-4 full squeezes of the droppertop daily on the tongue or diluted in water. In the case of suspected or active infection, increase the dose and speak with your primary care practitioner.
***This product is NOT an alternative to appropriate care if you suspect you have contracted a tick-borne disease. Please speak with your doctor or primary care advisor.
*These statements have not been evaluated by the Food and Drug Administration. This product is not intended to diagnose, treat, cure or prevent any disease. Those pregnant or breastfeeding should consult their medical practitioner before use.
Couldn't load pickup availability