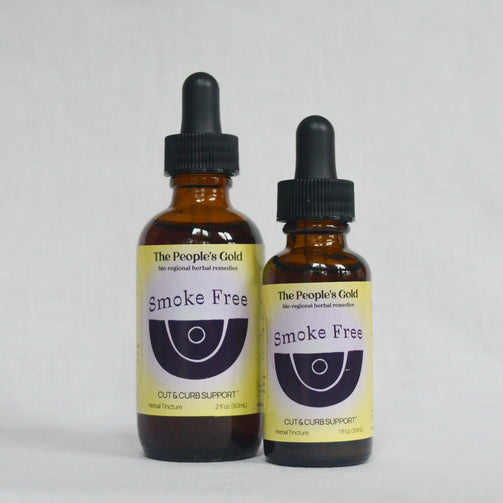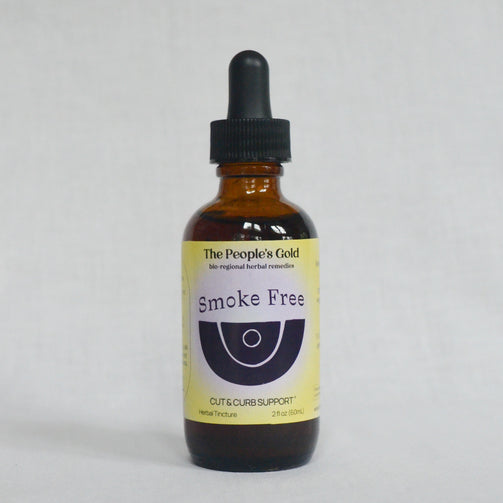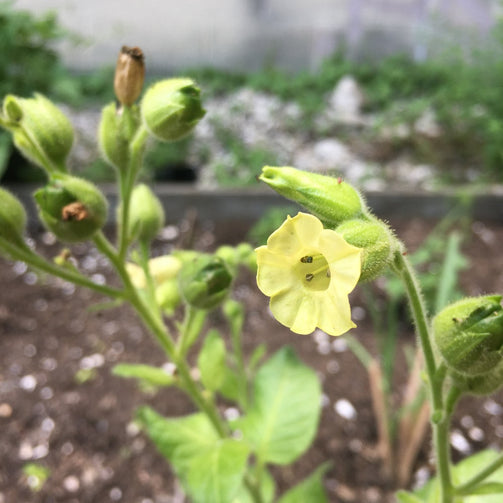 Smoke Free
Smoke Free
Regular price

Sale price

$15.00
Whether you are cutting back or quitting altogether, having support can make things so much easier.
⚘ Eases the stress that comes along with cutting back or quitting
⚘ Calms the nerves
⚘ Helps to cut nicotine cravings
Ingredients: Reishi Mushroom, Passionflower,  Wood Betony Leaf and Flower, Milky Oat Tops, Lobelia, Cane Alcohol, Glycerine
Suggested Use: 3 drops up to 3 dropperfuls, as needed when cravings arise, or 1-3 times daily. Take on the tongue or diluted in a small glass of water. Refer to your health care advisor for more specific use and dosage, especially if you are pregnant or breastfeeding.
~~~~~~~~~~~
Who Is Inside?
Reishi Mushroom: The Queen of Mushrooms helps to nourish and ground the body and mind in the transition you are making. It supports cardiovascular and respiratory health and helps the body detox and move toxins out of the body.
Passionflower: Relaxes the nervous system and eases the shaking stress of quitting. Studies show that Passionflower aids in substance withdrawal symptoms like anxiety, depression, and physiological discomfort.
Wood Betony (Stachys officinalis): Grounds the nervous system in a nourishing and supportive way. Wood Betony is an important and long-used remedy for anxious tendencies, tension, and dissociation. 
Milky Oat Tops: Nourishing to the frayed ends of the nervous system. Milky Oat Tops, harvested in the peak of summer when their seed pods are filled with a nourishing milky latex, are an invaluable tonic for the nerves.
Lobelia: A powerful native plant that supports the transition off of nicotine. It contains a compound called Lobeline that is chemically similar to nicotine, helping to ease cravings. Lobelia also helps to clear phlegm from the lungs.
~~~~~~~~~~

*These statements have not been evaluated by the Food and Drug Administration. This product is not intended to diagnose, treat, cure or prevent any disease. Those pregnant or breastfeeding should consult their medical practitioner before use.
Couldn't load pickup availability