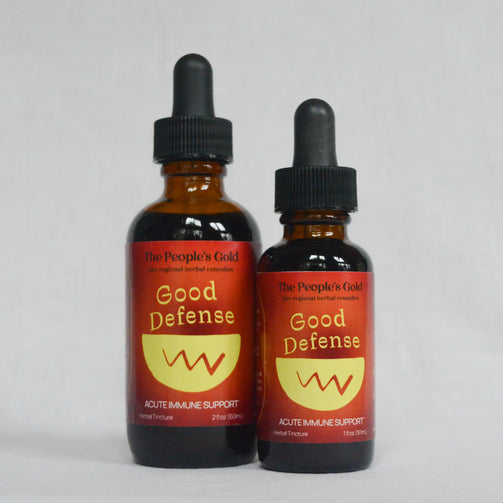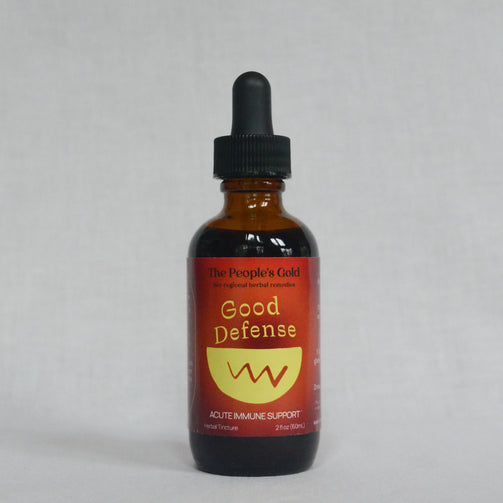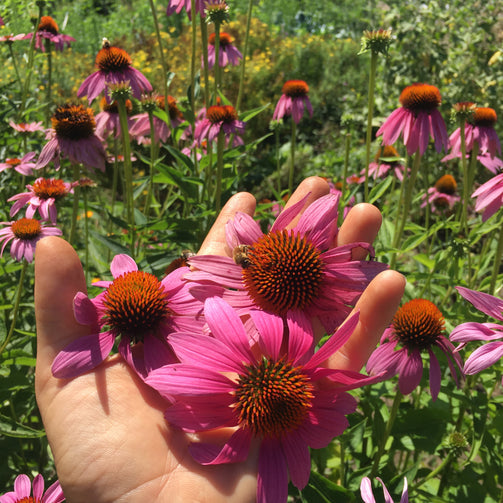 Good Defense
Good Defense
Regular price

Sale price

$15.00
When you feel like you're coming down with the cold, Good Defense is here to pick you up.
⚘ Up-regulates immune function to fight off seasonal bugs.
⚘ Helps to rebound from acute ailments quicker.
⚘ Natural, nourishing tonic to lean on when you're feeling down.
Ingredients: Echinacea leaf and root, Astragalus root, Elderberry, Peppermint, Cane alcohol, Glycerine
Suggested use: Take 1-3 dropperfuls daily or as needed on the tongue or in a small glass of water or juice. Refer to your health care advisor for more specific use and dosage, especially if you are pregnant or breastfeeding.
~~~~~~~~~
Who is in this blend?
Echinacea leaf and root: this plant is one of the most studied herbal ally these days, for good reason. It has shown an ability to stimulate immune cell function and production so that your body can take care of pathogenic invaders.
Astragalus root: Astragalus is often used to strengthen the blood and immune system when the body is in an immune-compromised state, or as a preventative measure.
Elderberry fruit: Elderberry is a revered herbal. Studies demonstrate its impressive capacity to support the body in overcoming an acute illness like a cold or flu and help decrease the severity of associated symptoms.
Peppermint leaf: in this blend, Peppermint helps to stimulate blood flow and move stagnation.
~~~~~~~~
*These statements have not been evaluated by the Food and Drug Administration. This product is not intended to diagnose, treat, cure or prevent any disease. Those pregnant or breastfeeding should consult their medical practitioner before use.
Couldn't load pickup availability