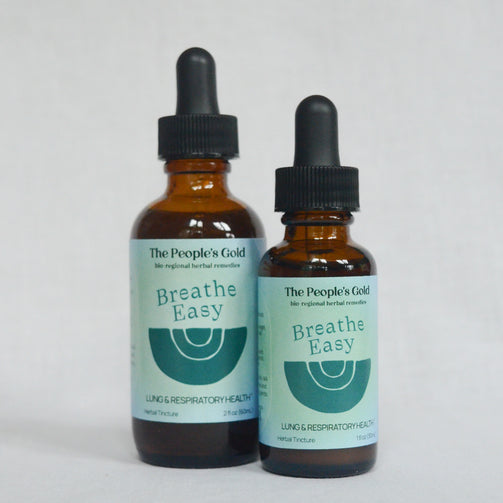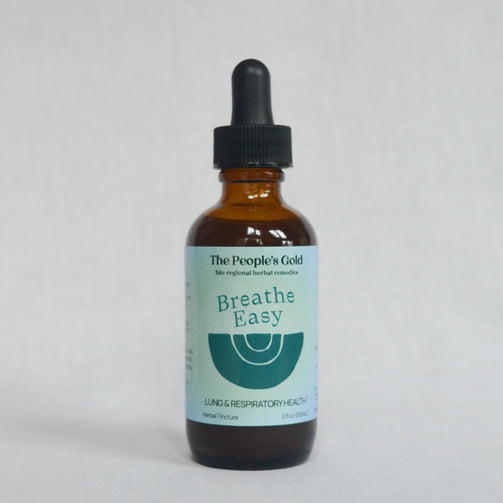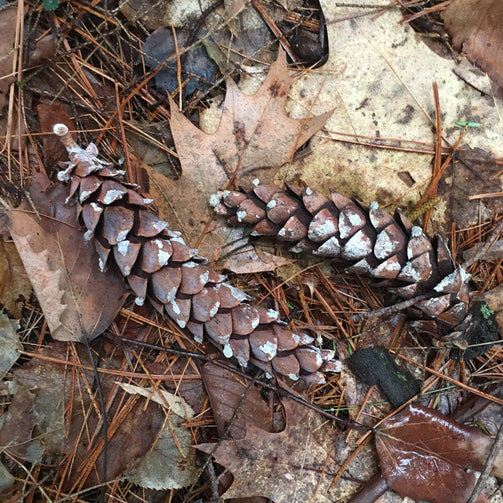 Breathe Easy
Breathe Easy
Regular price

Sale price

$15.00
Breathe Easy is a restorative ally to support you in coming back to your breath. 
⚘ Strengthening and nourishing for the lungs and respiratory system.
⚘ Supports your presence of breath.
⚘ Soothing to the mucosa tissue of the throat and lungs.
Ingredients: White Pine, Elecampane Root, Anise Hyssop, Rose Petals, Licorice Root, Cane Alcohol, Palm Free Plant Glycerine.
Suggested Use: Take 1-3 dropperfuls daily on the tongue or in a small glass of water or juice, or as needed.
~~~~~~~~~~~
Who is inside?
White Pine Needles: this potent tree medicine teaches us how to stand tall and breathe deep. White Pine contains resins and antioxidants that support lung health.
Elecampane Root: This bright yellow-flowered plant ally has a deep affinity for the lungs and respiratory system. It has a long history of use in respiratory ailments because it is so good at helping clear mucus, stagnation, and killing bacteria.
Anais Hyssop: It's not only humans who love the small, sweet flowers of Anais Hyssop, the bees adore this plant. It boasts many healing benefits including being anti-microbial and anti-inflammatory.
Rose Petals: Supportive for the heart and soothing to the tissues of the body, Rose helps enhance the healing capabilities of this tincture by extending a gentle invitation to the heart space.
Licorice Root: moistening, soothing, and balancing this plant is regenerative and healing for all the mucosa tissue of the body. (see a practitioner before use if you have high blood pressure.)
~~~~~~~~~~~
*These statements have not been evaluated by the Food and Drug Administration. This product is not intended to diagnose, treat, cure or prevent any disease. Those pregnant or breastfeeding should consult their medical practitioner before use.
Couldn't load pickup availability