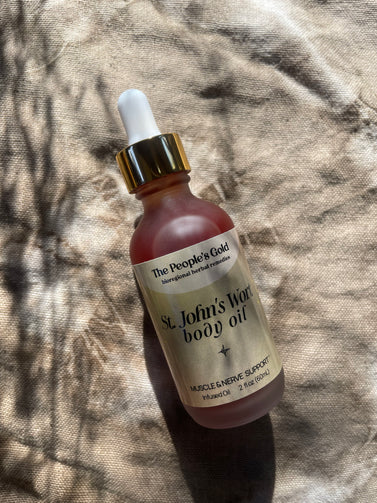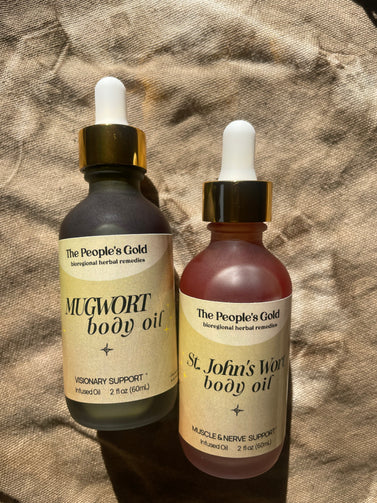 St. John's Wort Body Oil
St. John's Wort Body Oil
Regular price

Sale price

$22.00
Take your self-care ritual to the next level with these herbal body oils. 
↬ Body oiling is a lovely way to ground the nervous system and feel presence. 
↬ Soothing and moisturizing for the skin.
↬ Powerful ritual for self-care and self-love.
St. Johns Wort, also known as Solstice Wort, is a potent ally for nerve and muscle support. Working with them externally and allowing the oil to absorb directly into the skin and superficial muscle and tissue can be supportive of bodily vitality. 
Made with St John's Wort (Hypericum perferatum) flowers, Sunflower seed oil.
Suggested Use: Drip oil into your hand or directly on your body. Gently massage into skin. Best used with intention and deep breaths. 
*These statements have not been evaluated by the Food and Drug Administration. This product is not intended to diagnose, treat, cure or prevent any disease. Those pregnant or breastfeeding should consult their medical practitioner before use.
Couldn't load pickup availability