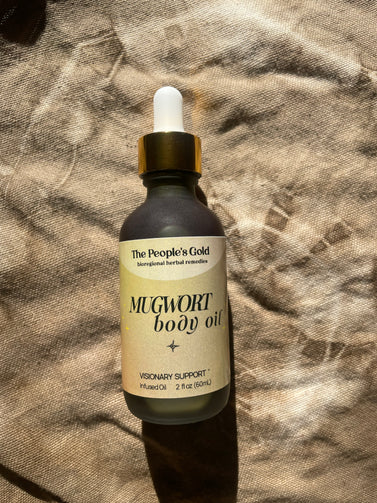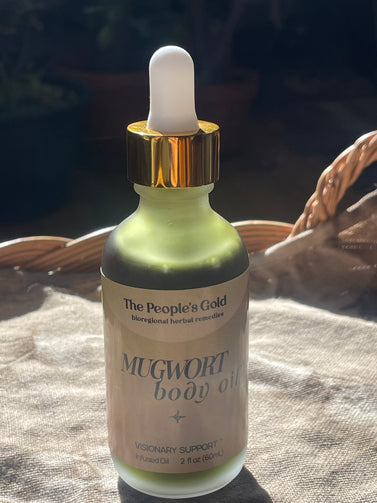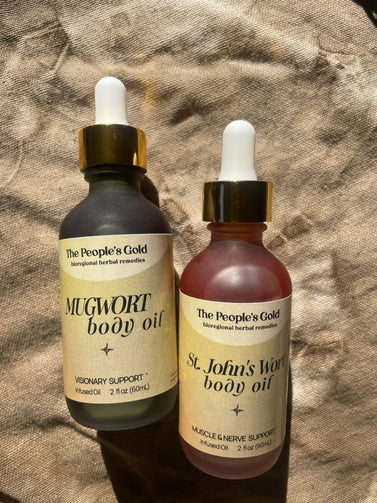 Mugwort Body Oil
Mugwort Body Oil
Regular price

Sale price

$22.00
Take your self-care ritual to the next level with these herbal body oils. 
↬ Body oiling is a lovely way to ground the nervous system and feel presence. 
↬ Soothing and moisturizing for the skin.
↬ Powerful ritual for self-care and self-love.


Mugwort is a powerful plant that encourages deep visionary activation. Mugwort promotes a watery, dreamlike state of lucidness that can be quite powerful. Working with Mugwort externally and with intention can be supportive for accessing intuitive and visionary realms.
Made with Mugwort (Artemisia vulgaris) leaf, Sunflower seed oil.
Comes in a 2 ounce frosted glass bottle with dropper top.
Suggested Use: Drop oil into your hand or directly on your body. Gently massage into skin. Best used with intention and deep breaths.
*These statements have not been evaluated by the Food and Drug Administration. This product is not intended to diagnose, treat, cure or prevent any disease. Those pregnant or breastfeeding should consult their medical practitioner before use.
Couldn't load pickup availability