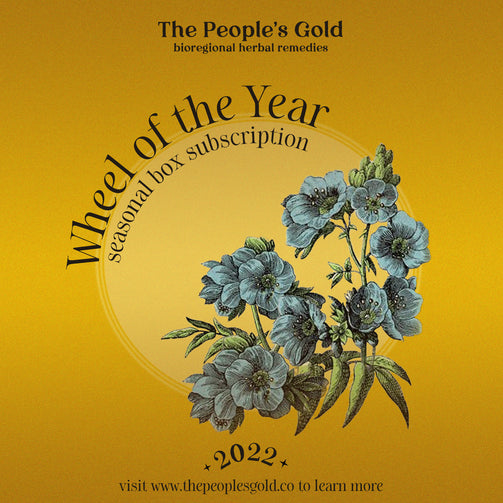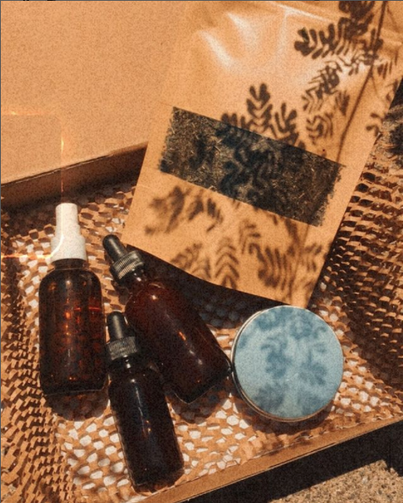 Wheel of the Year Seasonal Box 2022 Subscription
Wheel of the Year Seasonal Box 2022 Subscription
Regular price

Sale price

$50.00
The Wheel of the Year is a deeply beautiful way to engage with the four seasons of the year, and all the magic and medicine that each one brings.
Each box contains full-sized hand-crafted, seasonally suited herbal remedies like teas, tinctures, elixirs, infused honey, salts, syrups, salves, soaks, steams, and more. Each item is thoughtfully formulated and crafted to support you in connecting with the earth's cycles and rhythm. Each quarterly box comes with a seasonal booklet describing each product and how to use it, seasonal musings and prompts, as well as a music playlist to set the tone. 
The products & writing will be unique from last year as I work intimately with what is abundant around me and feel into what the collective may need at the time. 

Receive these seasonally curated boxes straight to your door for the next four quarters of the 2022 year - Spring Equinox (March 20),  Summer Solstice (June 21), Fall Equinox (September 22), and the Winter Solstice (December 21).
You can choose between a small box (3 items + seasonal booklet  + playlist), or a large box (5 items + seasonal booklet + playlist). 
 Buying the full Wheel of the Year at once means that you get:
✶ a 10% discount on the entire cost. (that's $20-$38 off!)
✶ Simplicity, convenience, and your box guaranteed to you in a timely manner.
✶ to make future you very happy and cared for. 
✶  ✶  ✶  ✶  ✶
Here is what people are saying about the seasonal boxes:
"It was exciting to receive each season. I liked the range of products and how they covered different elements of self-care. It's nice being prompted to treat myself in new ways. I enjoyed the feeling of seasonal care, orienting my body to each season."
"I love it all so much. It becomes part of my seasonal celebration and daily ritual. I love the items that are seamlessly added to those routines like tinctures and honey."
"The products work beautifully and your writing gave me much to ponder and explore."
✶  ✶  ✶  ✶  ✶

Buying the full Wheel of the Year at once means that I can continue to make and offer these special boxes because of your investment in The People's Gold. Thank you!
Couldn't load pickup availability