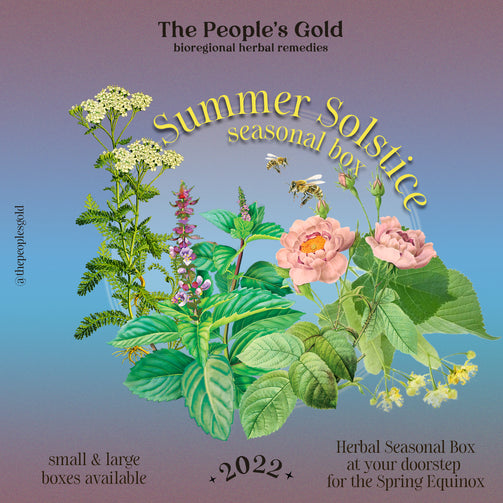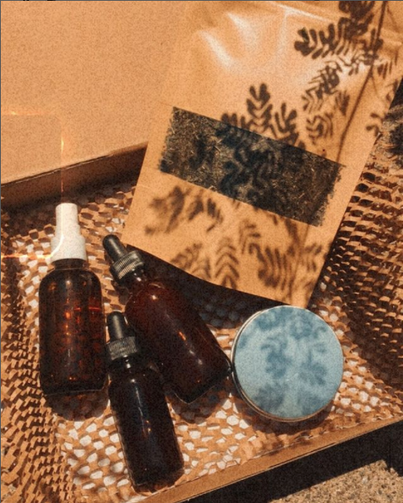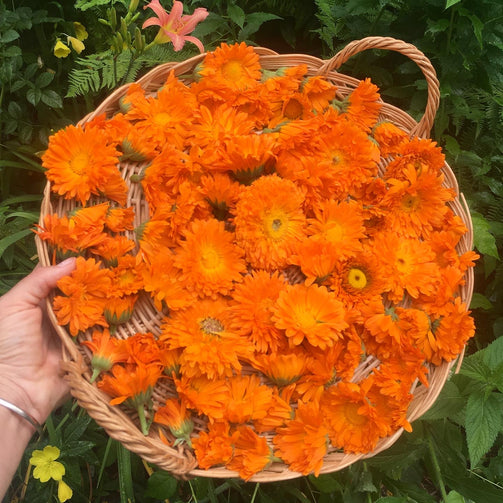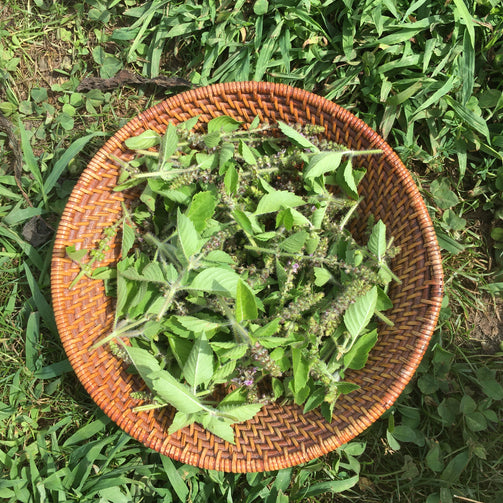 Summer Solstice Box
Summer Solstice Box
Regular price

Sale price

$50.00
Everything is alive with vibrant blooms and lush greenery.
Summer arrives with an explosion of activity, heat, and movement. The heightened energy requires us to take care of ourselves and one another in many ways. Working with key herbals to help keep hydrated, cool, and calm can make your summer that much sweeter. The Summer Box is a unique way to experience and integrate the seasonal shifts, taking the earth's lead. 

 ~Last day to order is June 10th~
The Small Box contains: 
✶ Sweet Zephyr Herbal Tincture ✶ This tincture is a synergistic blend of herbs that support the body on multiple levels. It is heart supportive, calming, and grounding to the nervous system, supports circulatory health, and a gentle boost to the immune system. Linden leaf and flower along with Tulsi, Rose, Reishi, Lavender, and a touch of Guatemalan Grown Vanilla create a sensual and supportive blend that you'll find yourself leaning on all Summer. Comes in a 2 oz bottle.
✶Sunkissed Iced Tea✶ Place your loose tea into a mason jar, add tap water, and leave it in the sun for a passive infusion. Then strain and pour over ice. Best enjoyed with honey. This sun tea is made with locally grown and harvested English Mint, Red Raspberry Leaf, Marshmallow Root, with Hibiscus, and Rose Petals. This tea is hydrating and moistening to the system. It provides minerals and vitamins you may be losing in sweat. It is a refreshing and recharging tea to sip on for the hot days to come. Comes in a 40g compostable bag.

 ✶First Aid Salve✶ Summer means bare skin, which means scrapes, bug bites, bramble scratches, and whatever else you get yourself into. This salve offers immediate skin support for wounds, bites, bumps, mild infections, burns, and more. It is made with Yarrow, Lavender, Comfrey, Plantain, Calendula, NY grown Sunflower Seed Oil, and Local Beeswax. Comes in a 2 oz tin. 
✶Seasonal inspired Zine ✶
The Large Box contains all of the above, plus:

✶Sunbug Spritz✶ This hydrosol spritz is the perfect thing to have on hand for bug bites, sunburns, and the summer heat. A few spritzes on your face and body offer an instant refresh. It is a base of copper distilled Balsam Fir and Chamomile hydrosol with an essential oil blend of cedar and citronella. It helps to soothe the skin and provides an aromatic and hydrating reset moment.  Comes in a 2 oz. glass bottle. 
✶Heart on the Rocks Drink Syrup✶ Summer is made more decadent with fancy, cooling beverages. Add a splash to sparkling water or a summer cocktail. Heart supportive herbs, Hawthorne and Rose, help to cool and calm a heated heart space that may be working with feelings of anxiety, grief, or overwhelm. Elderflower helps to move heat out of the body and protect that gentle space. This heart tending syrup is both tasty and medicinal. Comes in a 4 oz glass bottle. 
~Shipping is free and the summer box will arrive at you just in time for the Summer Solstice!! ~
The Summer Box is part of a seasonal subscription box. You can buy the Full Wheel of the Year package here. Set yourself up for success and receive 10% off on the investment in your self-care. 
*These statements have not been evaluated by the FDA. This product is not intended to diagnose, treat, cure, or prevent any disease. Pregnant or breastfeeding people should consult their medical practitioner before use.
Couldn't load pickup availability